DESIGNPHIL STYLE DESIGNPHIL's Craftsmanship
Each of our products begins with a planning process.
We then design and produce the products, carry out quality control and send them on their way to the stores where you buy them. What sets us apart from the average stationery company is that we do all of this ourselves.
Creative Center
Our Creative Center is constantly looking for the next new material or technique, keeping a close eye on trends in the market and what consumers are giving their seal of approval. It takes a design to bring a product to life, and the team at our Creative Center are the brains behind those designs.
Product Ideas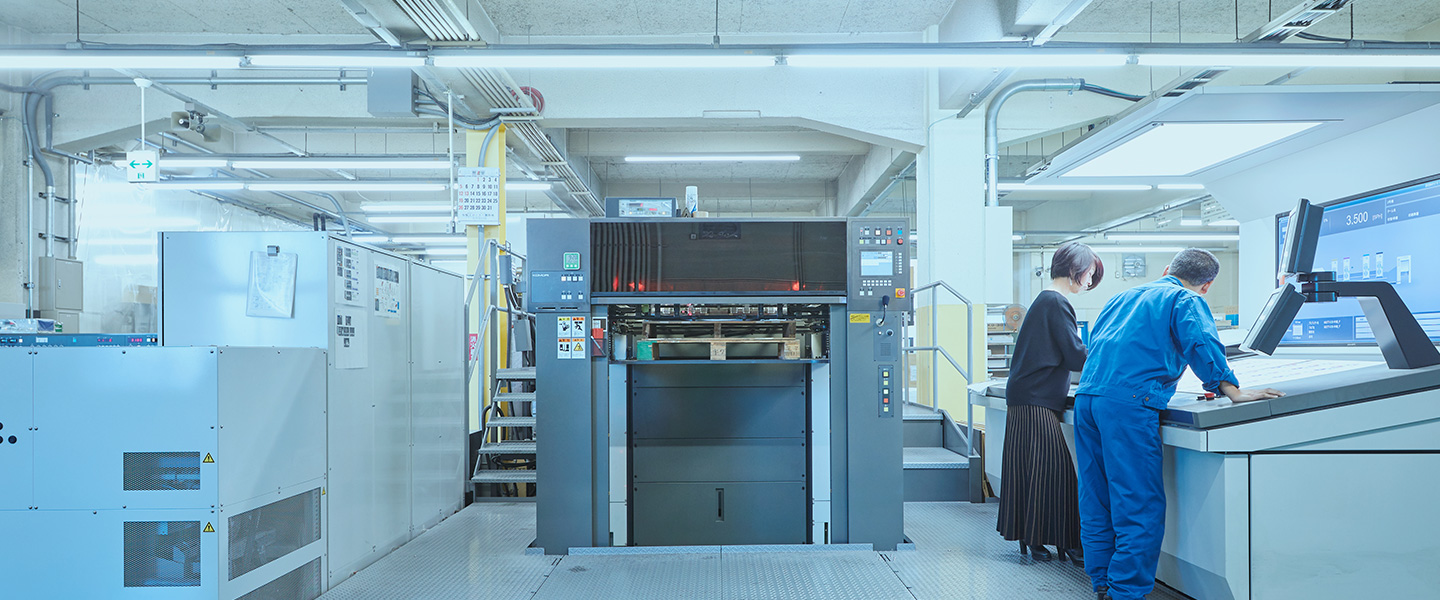 Nagareyama Factory
Our factory handles everything from offset and letterpress printing to ring binding by hand, with a wide range of printing and processing technology ranging from the traditional to the cutting-edge. The craftspeople at our Nagareyama work together seamlessly with the designers at our Creative Center at head office, striving for better and better every day.
Manufacturing Techniques