Environmental and
Social Contribution
Social and cultural contribution through design
Earning your trust through design for a prosperous society.
Designphil conducts our operations based on our corporate philosophy of social and cultural contribution through design. In order to evolve further as a company that is trusted by every stakeholder in the ever more global world we live in, we resolutely fulfill our obligation to better society through our CSR (corporate social responsibility) activities.
Our CSR activities are centered on conservation of the global environment and fostering a prosperous society and culture. Particularly in our environmental endeavors, we actively focus our design capabilities on the creation of products that help people live ecologically in their everyday lives without concerted effort on their part.
Every Designphil employee engages earnestly in our CSR activities, continuing to provide new value while actively contributing to a more prosperous society.
Our environmental
philosophy and policy
Environmental Philosophy
At Designphil, we recognize the importance of global environmental conservation within corporate operations. We utilize our design capabilities to achieve a prosperous society and conduct ourselves in harmony with the environment.
Environmental Policy
1. We harness our design capabilities to develop products that will be held on to and used for a long time to come.
2. We strive to reduce the use and emission of hazardous chemicals within the manufacturing process.
3. We act in accordance with environmental laws and regulations and instruct and educate factories in our employ to follow suit.
4. As part of our environmental strategy, we promote recycling and other resource and energy conservation in our daily practices.
Environmental Activities
Utilizing green power for our 2019 Business Diary
Designphil acquired a Green Power Certificate for the 35,000kWh needed to print the 2019 Business Diary released by our MIDORI brand. This purchase reduced CO2 emissions by 11 tons. Printing power was generated by the Hyogo Pulp Industries Tanigawa Plant.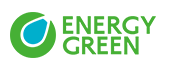 ENERGY GREEN (Green Power Certificate)